In August 2020, the Court of Appeal and the Federal Court launched the 'e-Appellate System'. By that system, lawyers were still required to be physically present for hearings in court, but could instead refer to cause papers/documents that are electronically filed (and not the printed/hard copies).
On 09.11.2020, the Office of the Chief Registrar (in the Federal Court of Malaysia) issued a media statement heralding the next step: to dispense entirely with the physical presence of lawyers in court.
Lawyers can now be in their own office or anywhere else for the hearing of their matters. In the traditional and very conservative practice of law, this is a revolutionary move.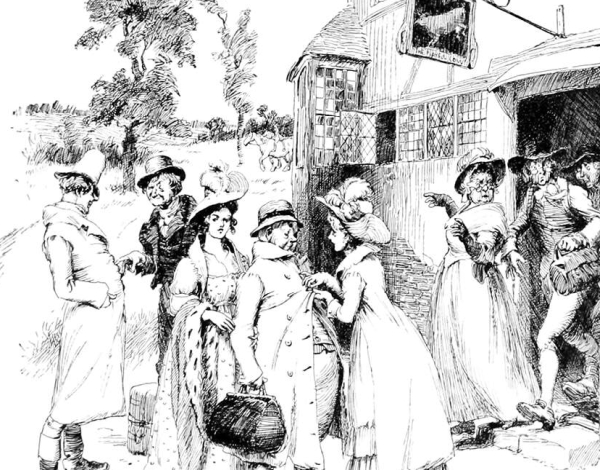 I had the privilege of being in an online hearing recently. I share my experience, which I understand will be somewhat of the standard practice from now on.
The system - before the online hearing
The court will send an email about 2 weeks prior to the hearing.

The email will contain 2 different Zoom meeting IDs:

one for a test run date ("Test Run Date"); and

the other for the date of hearing proper ("Hearing Date").

The email will also contain a link to a Google Drive repository. This repository archives all relevant cause papers/documents, and the attending solicitor will be required to check that all necessary documents have been uploaded/filed. (The repository must be opened as soon as possible, since the link may expire.)

On the Test Run Date, the Registrar will test for sound and video issues, check that cause papers are in order, and take questions from the lawyers who will be involved at the actual hearing.

On the Hearing Date, lawyers will log into Zoom before 8.30am. The Registrar will take attendances, tackle issues, and do a final test run with the lawyers before the actual hearing.

Once the final test run concludes, the case is then called.
The system - At the online hearing
Each Judge has a laptop. They can themselves view the lawyer who is submitting.

Judges, who are physically seated in court, appear in one video (as taken by the Court's camera).

However, the Court's video camera may focus on the individual judge as and when they ask questions.

Hearings are recorded. But one needs to write in formally to request for recordings.

Attending lawyers, no matter where they are, must be in open court attire. This means robes and bands, and not just suits and ties.
Advantages and disadvantages of online hearings
There are some advantages to online hearings that dispense with physical presence:
Lawyers need not fear getting caught in traffic and spending time on the road. This saves costs for clients, and reduces carbon foot prints.

Documents are much more easily referred to, given the possibility of screen sharing. (Reference is made not to the paginated document but by how it is virtually located. For example, if your document is paginated as page 5, but is located at page 7 out of 20 total pages, your reference is to page 7, and not to page 5. One can also move to the page referred to.)

Enclosure numbers are set out in the Google Drive link. They don't have to be obtained via file searches, and the enclosure numbers can be confirmed in advance of the hearing date itself.

With online hearings, cases can proceed, and not be held up indefinitely. This is necessary for justice, as COVID will not miraculously disappear by next year.
But I find there to be some disadvantages:
The "feel" of being in open court and submitting on your feet is eroded. This can be detrimental to advocacy. In addition, one has to be concerned about not being too (accidentally) casual.

If a document is filed several days before the Hearing Date, it is prudent to notify the Registrar by phone call or email so that the Google Drive can be updated accordingly. Forgetting to do this can cause serious problems with references to documents.

Part of the fun of being an ever-learning lawyer is being able to sit in court to hear other good advocates argue. With this new system, one can't just sit in and listen to other lawyers. Lawyers for other cases are placed in a 'waiting room' until their case is called.

It's difficult to read body language. Sometimes you can only weigh situations or the acceptability of your arguments by reading body language - and not being able to do so can impair effective advocacy.

Internet connections can be unstable at times, requiring repetition, which can be annoying to both lawyers and judges. Reliable hardware is crucial, which may be expensive.

The chance to socialize and mingle with other lawyers - the important social aspect of lawyering - is cast aside.