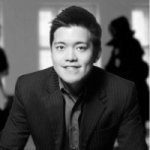 Choo Dee Wei
Advocate & Solicitor (practising)
Choo Dee Wei is a practising advocate and solicitor.
Choo Dee Wei has written articles such as Putik Lada (the Star) and Praxis. He was the chairperson of the Young Lawyers Committee in the Kuala Lumpur Bar.
OTHER PUBLICATIONS
Contributing author to the Malaysian Civil Procedure 2013 (the White Book)
The Life of a Pupil - Managing Expectations in Bar Council's Praxis in the April-June 2012 edition
Federal Court Departs from Decade-Old Ruling in Adorna Properties in Messrs Lee Hishammuddin Allen & Gledhill's January-March 2010 Legal Herald
How to avoid the bankrupt tag in the Star's Putik Lada on 28.05.2009
The Right Fit? in Messrs Skrine's Legal Insights in the 2/2008 edition - some guidance as to how a company should classify its creditors in a scheme of arrangement
Articles

Online Hearings in the Appellate Courts / November 24, 2020
- Malaysian courts can now dispense even with the physical appearance of counsel.
Personal Injuries & Death: Winds of Change / July 24, 2019
- 9 relevant changes to the Civil Law Act 1956.
Can A Judgment in Default be Made Against Me? / February 7, 2019
- The types of judgment in default and what to do if you get one.
7 Things About the Law Reform (Marriage and Divorce) Amendment Act 2017 / January 4, 2019
- On the recent amendments and its effects.
Why Must I Pay My Lawyer? / December 27, 2018
- Your lawyer is a professional, who must be paid.
Is Your Lawyer An Actual Lawyer? / December 2, 2018
- Check if your lawyer is actually qualified, and registered to practice law.
Singing The Song Of Our People / November 11, 2018
- The dignified position of the Malaysian national anthem by law.
A Lawyer's New Chapter: How Much? / October 28, 2018
- Crossroads in a legal practitioner's life.
The League of Lawyers / July 8, 2018
- Group law practice -- for several firms to come together and work with one another as a group.
Pleading for What is Right / June 27, 2018
- Suits and pleadings -- the foundation of cases.
I Beg Of You, Don't Seize My Items / December 4, 2017
- Seizures under the Strata Management Act, and avoiding them.
Strata Management Tribunal - Steps To Make And Defend A Claim / October 1, 2017
- Step-by-step guide on making and defending a claim at a strata management tribunal, up until the hearing/negotiation.
Time to Sell Ourselves? / May 31, 2017
- On the proposed amendments to the Legal Profession (Publicity) Rules 2001.
A New Home Owner's Tale - Part 1 / February 7, 2017
- Follow Daphne as she learns of the joys and sorrows of owning a strata home.
Tuntutan Kecil Seorang Individu / January 5, 2017
- Senario dan cara membuat tuntutan kecil di mahkamah.
Is There Bite To The Animals Act 1953? / December 9, 2016
- Animal rights and cruelty to animals under Malaysian law.
A Child Who Belongs / January 1, 2016
- Custody of children in a divorce scenario.
Steer Me Clear Please / November 6, 2015
- The rights of road users.
Sales - That Cheap? / October 15, 2015
- Consumer rights and purchasers.
Are You a Serial Litigator? / September 7, 2015
- On vexatious litigants.
The Butterfly Effect / July 21, 2015
- Lawyers and publicising themselves.
Armed & Dangerous / July 3, 2015
- Provisions under the Corrosive and Explosive Substances and Offensive Weapons Act 1958.
Wasn't Love Meant To Be Eternal? / June 15, 2015
- On love, divorce and others.
Building A Life / April 8, 2015
- An examination of the Building and Common Property (Maintenance and Management) Act 2007.
Serves You Right / February 24, 2015
- Subpoenas and orders to attend court.
AGM? A Good Moment? / February 9, 2015
- The processes for the Malaysian Bar's annual general meeting.
A Child Caught / February 3, 2015
- Things that happen when a child is charged in the Malaysian child's court.
How to Avoid the Bankrupt Tag / May 29, 2009
- Ending up as 'prey' or 'innocent victim' in bankruptcy proceedings often stems from a lack of control over one's financial situation.