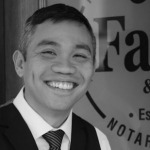 Fahri Azzat
Advocate & Solicitor (practising)
Fahri Azzat is a practising advocate and solicitor, and also a notary public.
He contributed 2 chapters to the Malaysian Civil Procedure 2015 (known also as 'the White Book') and the previous version Malaysian Civil Procedure 2013, and co-authored the Chapter on the Royal Malaysian Police Force for Halsbury's Laws of Malaysia, Volume 27.
Articles

The Disappearance of Wigs in Malaysia / April 10, 2021
- How wigs disappeared from the Malaysian bar and bench.
A Pupil's Remuneration / November 23, 2020
- Pupils should prioritize learning and growth for the long term first.
Campaigning for Bar Council Elections / November 20, 2020
- Bar elections are now contentious, difficult, and political. They must be depoliticized.
Forget About Clients' Money / October 12, 2020
- Clients' monies are sacred. As proper lawyers, do not touch them, unless instructed.
Providing Cross-Examination Questions in Advance / June 8, 2018
- Of the practice of asking counsel to supply cross-examination questions in advance.
Meeting Your Lawyer for a Court Case / January 16, 2017
- A brief guide to meeting and retaining court advocates/lawyers for your matter.
The Distinction between Legal Fees and Court Costs / January 2, 2017
- Legal fees are not court costs.
My First Contested Court of Appeal Hearing / September 25, 2010
- I still remember back then how awesome, massive and dangerous the case appeared to me and how it induced a sense of panic.
My Debut Court of Appeal Appearance for a Leave Application / July 14, 2010
- When an application for leave to appeal in the Court of Appeal came up for hearing, my boss thought it was safe and easy enough for me to handle.
About the Preparation of Draft Orders / July 21, 2009
- An analysis and critique of the preparation of a court order as per the the Rules of the High Court 1980, the Subordinate Court Rules 1980 and in practice.